Cornell University's School of Hotel Administration (SHA) is a highly respected program in the field of hotel and hospitality management, consistently ranked among the top programs globally. The program offers a comprehensive education in the hospitality industry through its rigorous curriculum, expert faculty, and real-world experience.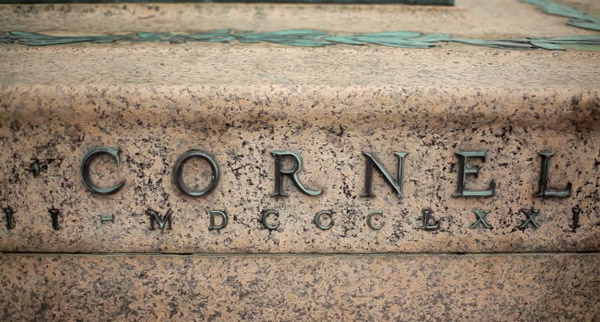 Rigorous Curriculum At Cornell SHA, students will delve into a range of topics, including revenue management, food and beverage service, customer service, hospitality law, and facility design. Additionally, they will learn financial management, human resource management, and operational management, applying these principles to real-world scenarios in the hospitality industry.
Hands-On Learning Experiences Cornell SHA provides students with numerous opportunities for hands-on learning, such as internships, case studies, and other projects. These experiences allow students to gain practical experience, build their professional network, and prepare for their future careers in the industry.
Career Preparation Cornell SHA graduates are well-prepared for a variety of hospitality-related fields, including hotel and resort management, food and beverage service, sales and marketing, and operations. They are also well-positioned to pursue advanced degrees or become entrepreneurs in the industry.
Innovation and Leadership Cornell SHA has a strong focus on innovation and leadership, encouraging students to develop their own ideas and initiatives, whether through student-led organizations, entrepreneurial ventures, or research projects that contribute to the advancement of the field. The school has a long history of producing industry leaders, with many successful alumni.
Sustainability and Social Responsibility Cornell SHA is committed to sustainability and social responsibility, reflecting this focus in its curriculum and partnerships with organizations in the hospitality industry committed to sustainability. The school has a dedicated Center for Sustainable Global Enterprise, promoting sustainable business practices and addressing social and environmental challenges.
Dynamic and Supportive Community Cornell SHA offers a dynamic and supportive community for students, with a diverse student body from around the world, participating in a variety of clubs, events, and activities. The school also has a strong network of alumni and industry leaders who are dedicated to mentoring and supporting students in their careers.
Diversity, Equity, and Inclusion Cornell SHA places a strong emphasis on diversity, equity, and inclusion, recognizing the importance of understanding and appreciating diverse perspectives in the global hospitality industry. The curriculum includes coursework that explores these issues, and students have opportunities to gain hands-on experience working with diverse communities.
Partnerships with Industry Leaders Cornell SHA has strong partnerships with leading hotel brands and hospitality companies, allowing students to gain real-world experience and build their professional networks. The school also partners with organizations working to address challenges and opportunities facing the hospitality industry, such as sustainability and technology.
Located in Ithaca, New York Cornell SHA is located in Ithaca, New York, a beautiful college town known for its stunning natural beauty, outdoor recreation opportunities, and thriving arts and culture scene. The location provides students with an ideal environment for academic and personal growth.
International Focus Cornell SHA has a strong global focus, offering students opportunities to study abroad and gain international experience through study trips, exchange programs, and international internships.
Vibrant Student Life In addition to its strong academic program, Cornell SHA also has a vibrant student life, with a variety of student-led organizations, such as the Hotel Society and the Student Hotel Association, providing opportunities for students to get involved in the community.